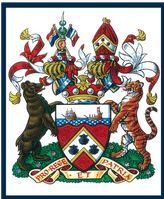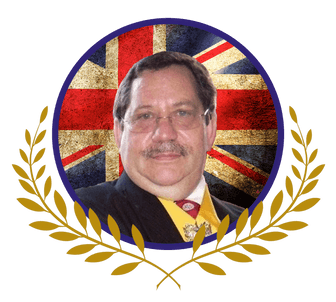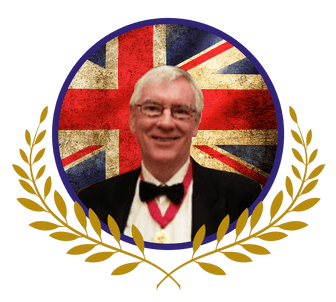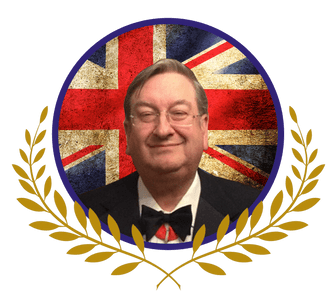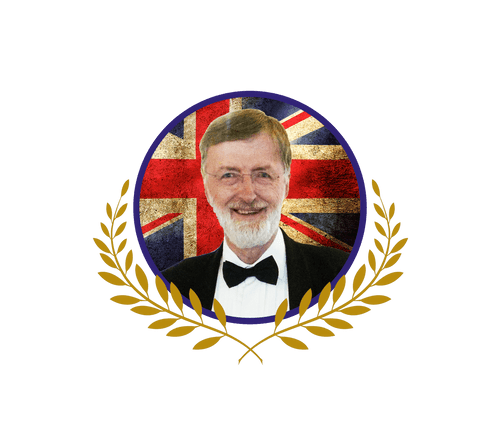 Patron of the Gifted Academy
Julian Hardinge has been Chairman and Chief Executive of Mallory International since June 2002. He has been involved in export bookselling for over 25 years and has chaired both the Export and the College and University Groups of the Booksellers Association.
He has been Chairman of Batch.co.uk, the UK Book Trade's payment allocation, and clearing system. He has sat on the Knowledge and Information Advisory Committee of the British Council and was a Director of Book Tokens Ltd for 20 years. He is honorary Vice-President for Life of the Booksellers Association and is the bookselling representative on the International Board of the Publishers Association of the United Kingdom.
Educated at Eton College and Trinity College Cambridge, Julian acceded to the title Lord Hardinge of Penshurst on the death of his father. Julian was by far the strongest chess player ever to represent the House of Lords and numbers British champion Jonathan Penrose amongst his chessboard victims.
His bookselling activities majorly center on providing educational literature for impoverished countries with support from The World Bank. His ancestors fought at the Battle of Waterloo and were respectively Governor General, Vice Roy of India and Ambassador to the Court of the Russian Czar Nicholas II.
Prof. Frederick Trowman - Rose
Professor Trowman-Roseو, HE Marquis of Evora-Monte is an educational expert of global renown. His distinguished academic career commenced as a student of Natural Science in Particular, Organic Bio-Chemistry, at St. John's College, Cambridge University where he earned his Ph.D. Doctorate of Science.
As Chairman of the Commonwealth Development Trust, he is profoundly involved in educational initiatives through the British Commonwealth and as the Chairman of Global Environmental Secretariat, he oversees environmental education and research on a world- wide basis.
Professor Trowman-Rose is also the Chairman of Academic Board of the Georgia & Caucasus Strategic Studies Institute, where he has been appointed Professor of Strategy. In addition, he is a General of the Royal Georgian Legion, which provides education and training for the world leaders of tomorrow.
More recently, he has acted as a consultant for a number of UK and Commonwealth educational authorities regarding adult education.
Professor Trowman-Rose also holds key civic roles in the City of London, City of Birmingham and the City of Glasgow, including: Ward Beadle of the City of London(the world's oldest elected office), Liveryman of the City of London and Honorary Clerk of Southwark Borough Courts, where he swears in Her Majesty's Law Judges.
A globally renowned and distinguished academic, Professor Trowman-Rose regards the Chancellorship of the Gifted Academy as the most worthy cause to which he has devoted his future energies and commitment.
Director of Gifted Programmes
International consultant and specialist in Gifted and Talented education: formerly Her Majesty's Inspector of Schools and Ofsted's Director of Inspection, and Past Master, Worshipful Company of Educators, City of London.
David Taylor read Classics at Worcester College, Oxford. At the UK Government Office for Standards in Education, he was Head of Teacher Education and Training, followed by Director of Inspection, in charge of all advice to government on subjects, aspects, and phases of education and, from April 2003, responsible to Her Majesty's Chief inspector for all UK educational inspection.
He has worked as an international educational consultant since April 2004, on projects based in England, Northern Ireland, Malaysia, Hong Kong, Indonesia, Bangladesh, Malta, and Thailand, In Abu Dhabi, he acted as a consultant to the government on writing policies for all independent schools. He has had a particular interest in promoting high-quality leadership and evaluation in various cities in China, where he has recently been commissioned by the British Council to train and develop inspectors.
He has particular expertise in advising governments internationally and undertaking large-scale evaluations, as well as in working with gifted and talented young people, having been an evaluation consultant for the UK National Academy of Gifted and Talented Youth, where he developed criteria and advised the local government
MA Trinity College Cambridge; Officer of British Empire, awarded by HM The Queen in person. Britain's senior International chess Grandmaster, former British chess champion and Gold medallist in European Championship, writes every day in The Times.
Ray has also written the world record 199 books (translated into 13 languages) on Chess, Mind Sports, Genius, Mental World Records, Art and Thinking, and has won numerous first prizes in international chess tournaments across five continents.
Ray also writes regularly for The Sunday Times, The Spectator, The Daily Yomiuri Tokyo,The Australian and The Gulf News. Ray studied German at Trinity where Ray shared lodgings with H R H Prince Charles. In 1981 Ray was awarded Gold Medal of Chinese Olympic Association; before 1975 was chess tutor to The Imperial Court of Iran. Raised £1.4m for 3 Mind Sports Olympiads 1997, 1998, 1999 – organized 1st ever Man vs Computer World Championship in any thinking sport -World Draughts Championship London 1992. Ray was appointed head of Mind Sports Faculty for 1994-2000 and 2013/2014 Leadership Academies of Prince Philippe of Liechtenstein and President of Mexico, Vicente Fox, in Leon.Twice winner of Global Chess Oscar as world's best chess writer.
Ray co-founded and organized the World Memory Championship 24 times since 1991. Personal bests in chess displays challenging multiple opponents at the same time,107 simultaneous opponents at Oxford 1973 where he won 101, drew 5 and lost one, and Leon Mexico 2013, defeating 17 opponents simultaneously without sight of the boards or pieces. Translator of Goethe's Faust into English. Freeman of the City of London and granted right to Arms by the Royal College of Arms.